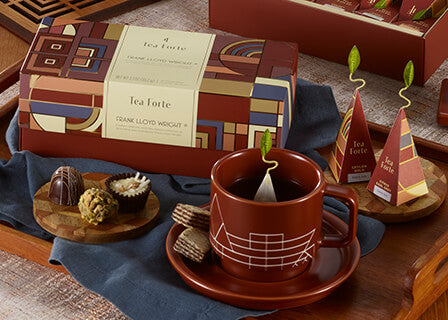 Frank Lloyd Wright® Collection
NEW! This distinct selection of grounding teas is expertly crafted to pay homage to the iconic architect and visionary.
FALL FOR AUTUMN
Our limited-edition Pumpkin Spice tea introduces a trio of classic fall spices—cinnamon, ginger and clove—to organic black tea leaves, culminating in the perfect blend of autumnal flavors.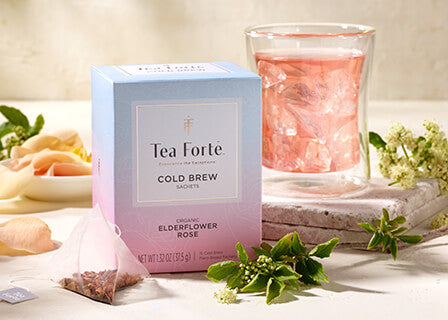 Cold Brew Teas
NEW! Liven up your water with organic herbal botanicals and hints of fruit for a sophisticated flavor boost anytime, anywhere.
Explore the latest
Articles & Recipes
Tea Forté – Experience the Exceptional
Extraordinary teas meet unparalleled presentation for an exceptional experience that could only be Tea Forté. Our diverse, subtle flavors are a result of creating without compromise. Handcrafted luxury tea blends, design-driven accessories and exquisite packaging come together for an experience worth savoring every day. Your source for exclusive tea products to enjoy and share. Tea Forté makes gifting easy with an array of beautiful tea gifts at a variety of price points that are perfect for any occasion. Steeped in over 35 countries, Tea Forté is proudly featured at leading hotels, restaurants, resorts and retailers.